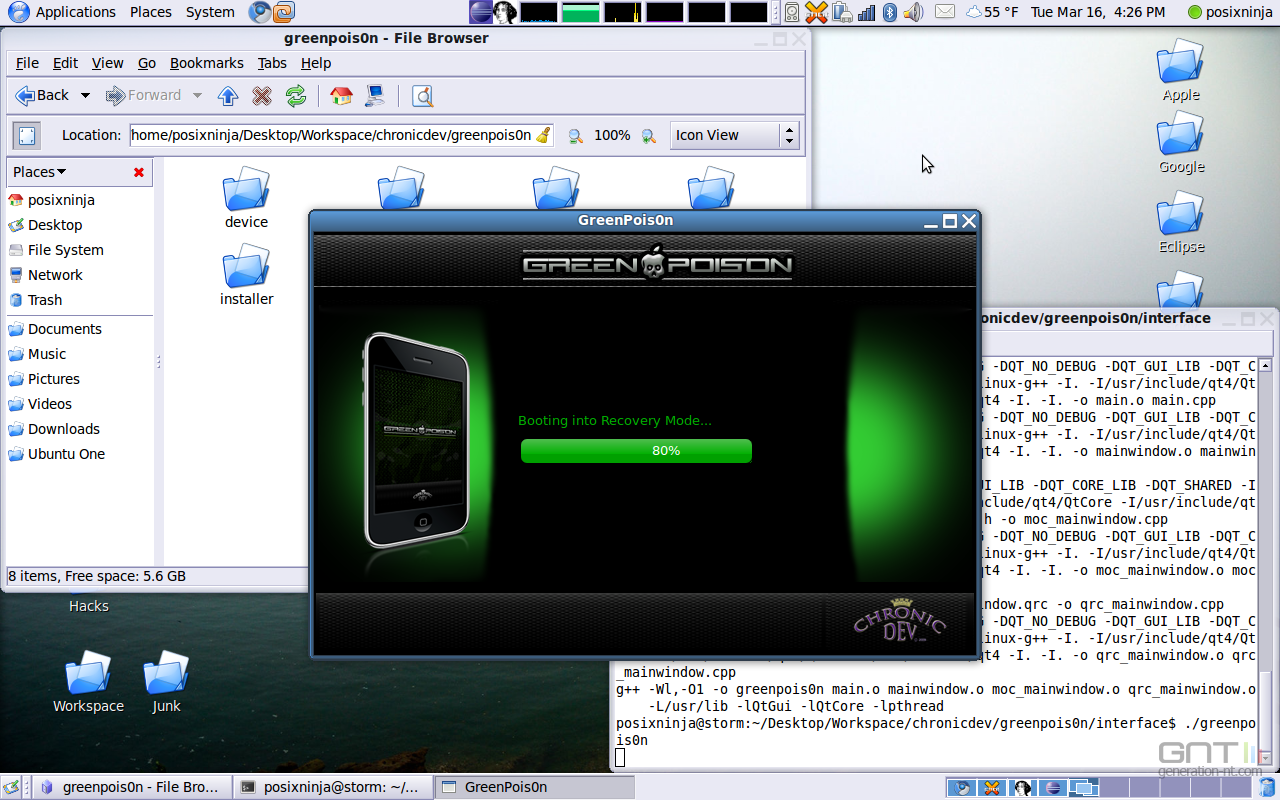 Compare to iPods, unfortunately the iPhone and iPod touch lack the ability older iPods had to run in Disk Mode. That's where iPad File Explorer steps in, allowing you manually manage files on your device, or just use it as a usb flash drive, with or without jailbreaking.

iPad File Explorer is lightweight application has an easy user interface that lets you browse and manage the contents of you iPad, iPhone, iPod Touche. You can manually transfer your music, videos, photos from your ipad / iPhone / iPod Touch. Of course other files also supported. There's even an image preview before transfering photos. The best benefit about the whole thing, though, is that you don't need to jailbreak your iPad/iphone/iPod Touche to use it. iPad File Explorer supports both jailbreaking and non-jailbreaking.
When you plug your iPad in USB port, the application will recognize your phone and list all contents in the folder tree on the right side and file list on the left side. Click on folder in the folder treeview or double-click folder in file list, will show the files and sub folders of the selected folder. To copy files and folders to your PC computer, just select and right-click on the selection, then select "Download To..." , same situation as copying files to iPhone/iPad from PC computer.
If you are finding a great iphone file browser, iPad File Explorer will be your choice. It works on Windows 7, Vista, and XP with .NET framework installed. Also, the application needs iTunes installed on you PC Computer.
iPad File Explorer
Jailbreak iPad 2